Don't you wish there is one product that can fix all of your hair issues? While there are a select few treatments out there that can address many hair problems, it is important to choose not just one product but a combination of products if you want lasting results. This is why hair packs were created – they are designed to offer you the products that you need to use together as part of a system to deliver more effective and lasting results.
Discover the best hair packs available that address your specific hair concerns and needs.
Hair Packs for Normal to Fine Hair
If you have medium to fine hair, it's important to choose the products you use. Make sure it is not harsh on your strands to avoid hair fall or making your delicate strands brittle.
Davines Oi Shampoo & Conditioner Duo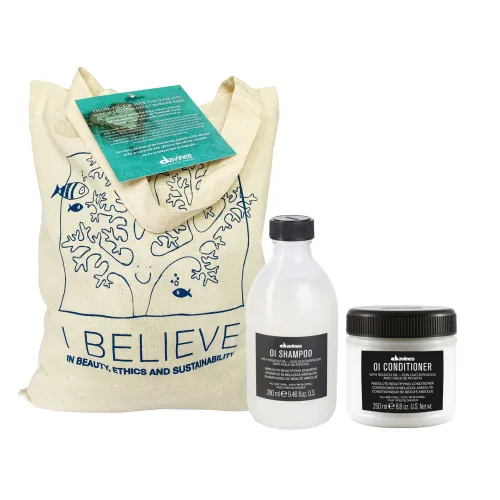 This limited edition duo is suited for all hair types, but we recommend it for those with normal to fine hair types. The Davines Oi range is what you need to reach for if you simply want to keep your strands healthy and strong.
Thie hair pack/duo features the Davines Oi Shampoo and Conditioner. It is free from harmful toxins such as parabens and sulfates. The organic formula is not harsh on your strands, which is why it is recommended for fine hair types.
Hair Packs for Hair Repair
Got damaged hair? No worries because we offer a ton of products designed to rescue your strands from damage and bring back nourishment so that you can regrow your hair to become healthy and more vibrant.
Olaplex Hair Rescue Kit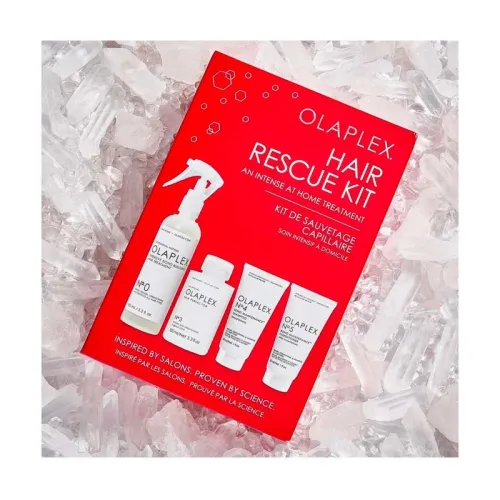 This hair care system is comprised of 4 products from the Olaplex range. Each of these products work to restore the bonds of your hair and keep it from breaking. In fact, these products can make your strands up to 68% stronger with regular use. These formulas are colour-safe so it is recommended even for colour-treated or bleached hair.
The Olaplex Hair Rescue Kit features the following:
Olaplex No.3 Hair Perfector – Strengthens hair further after a chemical service and can also be used as a pre-treatment to improve hair's condition before a future chemical service.
Olaplex No.0 Intensive Bond Building Hair Treatment – This intensive, bond-building treatment is best used as a two-part system with Olaplex No.3 Hair Perfector, to strengthen and repair all types of damaged hair.
Olaplex No.4 Bond Maintenance Shampoo – Restores internal strength and moisture level to add incredible shine and manageability. Made without sulfates, parabens or gluten. Vegan. Great for colour treated hair.
Olaplex No.5 Bond Maintenance Conditioner – Restores, repairs, and hydrates without adding excess weight. Eliminates damage and frizz for strong, healthy, shiny hair. Made without sulfates, parabens or gluten. Vegan. Great for colour treated hair.
Hair Packs for Hydration
If you're suffering from dry and dehydrated hair, you need to look for hair care systems that bring ultra hydration to your strands. There is no better option for that than the Kevin.Murphy Hydrate.Me Trio Pack.
Kevin.Murphy Hydrate.Me Trio Pack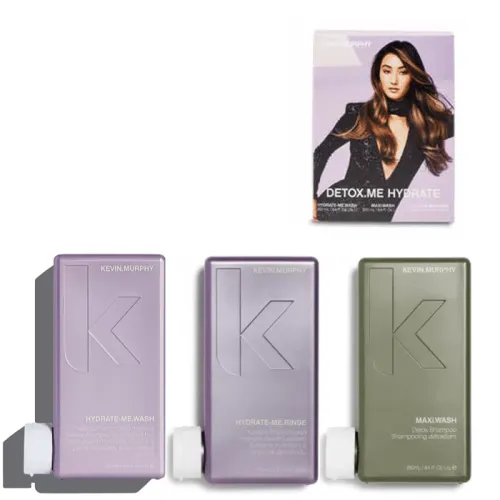 This trio of the best hydrating products from Kevin.Murphy delivers instant moisture to your strands, making your lacklustre locks look brand new again. This pack is the perfect 1-2-3 combination for super-clean, moisturised hair while removing excess oil and keeping it squeaky clean.
Kevin.Murphy Detox Me Hydrate Trio Pack includes:
1 x KEVIN.MURPHY HYDRATE-ME.WASH (250ml)
1 x KEVIN.MURPHY HYDRATE-ME.RINSE (250ml)
1 x KEVIN.MURPHY MAXI.WASH (250ml)
Hair Packs for Smoothing Effect
Stop dreaming about smooth and silky hair. Make it a reality with the range that is fortified with ingredients that fights frizz and keep your hair smooth as though you just stepped out of the salon.
Alfaparf Semi Di Lino Be Iconic Smooth Trio Pack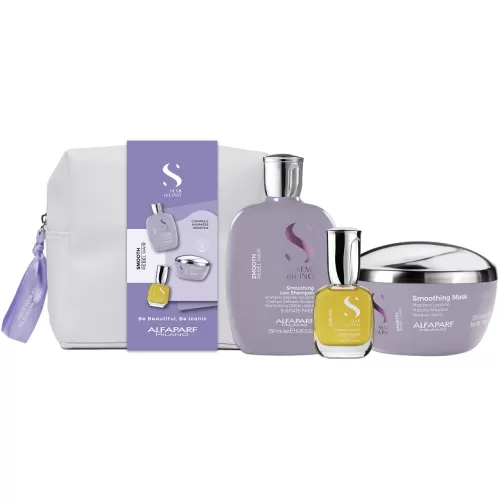 Take back control of frizzy, unruly hair with Alfaparf Semi Di Lino Smooth range. This limited-edition trio pack includes the best-selling products from the range:
1 x Alfaparf Semi Di Lino Smoothing Low Shampoo (250ml)
1 x Alfaparf Semi Di Lino Smoothing Mask (200ml)
1 x Alfaparf Semi Di Lino Cristalli Liquidi (15ml)
No matter what your hair type, there is a system for you! Let us know in the comments what other hair concerns you have and we can match you with the right products!