Okay, she probably wants to get flowers for Valentine's Day. But it doesn't mean that is the only gift she can get from you… right? Relax, we have done the hard work so you can find the ideal Valentine's Day gift. These makeup gifts are guaranteed to get you on her good side!
Holistic Beauty Gifts
Inika Vegan Lipsticks
Here are swatches for the available lipstick shades:
The Inika Organic range is best known for offering vegan and natural makeup products. When looking for holistic beauty gifts for Valentine's Day, you need to consider their range of vegan lipsticks. The lipstick formula consists of Certified Organic Argan, Avocado and Jojoba Seed Oils ensure a creamy texture so it is easy to apply and comes with a flawless finish. In addition, it nourishes your lips and gives it optimum hydration. You can choose from up to 12 different shades!
INIKA Face in a Case
Create a flawless and healthy complexion with this luxurious collection of Certified Organic face products. It has everything any holistic beauty lover would need to create the perfect base for her makeup. The products within this kit include Certified Organic BB Cream, Certified Organic Pure Primer, Certified Organic Perfection Concealer, Limited Editional Flawless Liquid Brush, and Vegan Concealer Brush.
Kevin.Murphy Repair and Polish Gift Set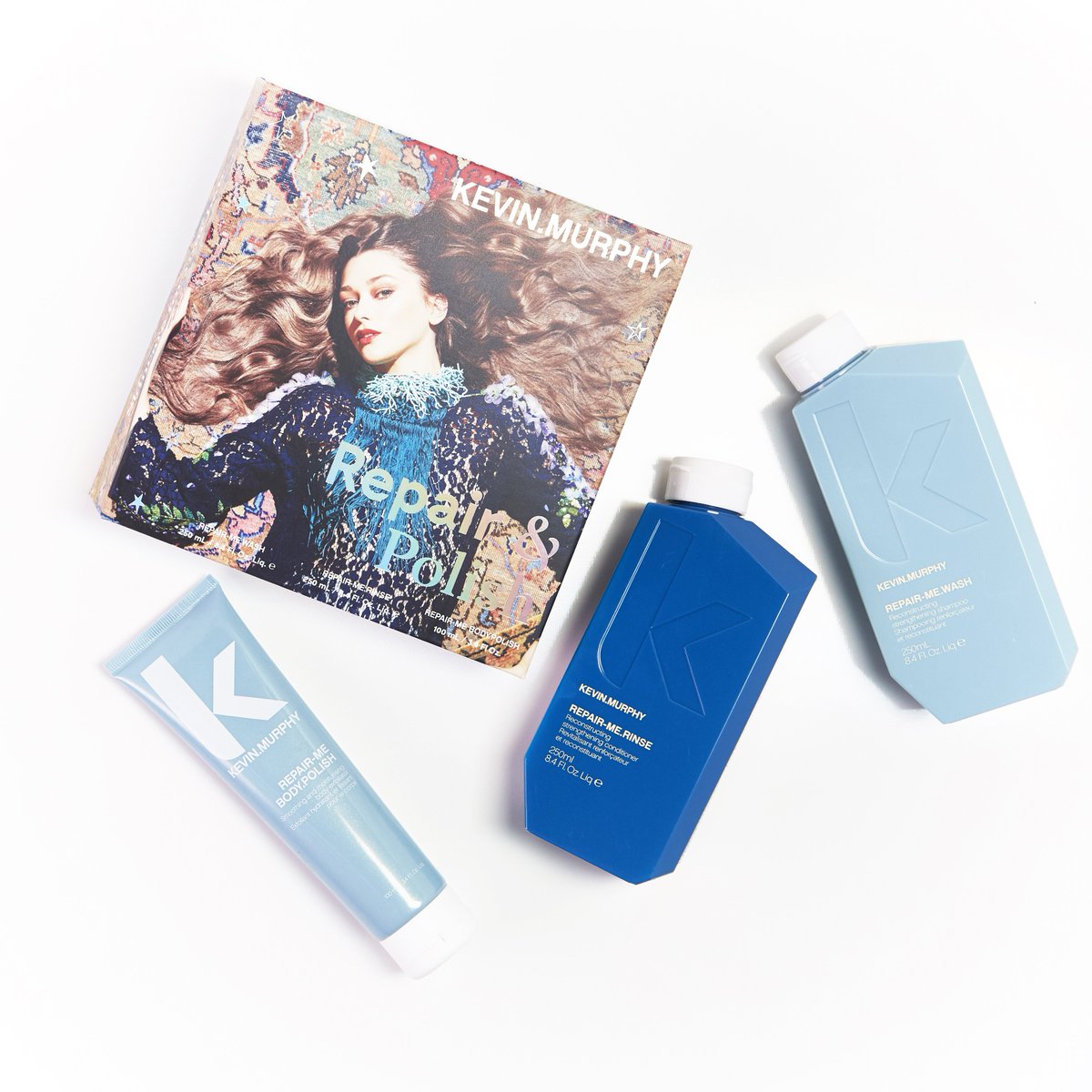 Kevin.Murphy is a well-known brand with an eco-friendly focus. They have dedicated themselves into producing natural and safe to use hair care and styling products. For your list of holistic beauty gifts, you can therefore add the Kevin.Murphy Repair and Polish Gift Set to your list of options. Strengthen and transform damaged, brittle hair while nourishing it from within using products from this kit.
De Lorenzo Prescriptive Solutions Philosophy Kit
Want to treat your loved one to a luxurious hair experience? The De Lorenzo Prescriptive Solutions Philosophy Kit is one of the best products available as part of your options for holistic beauty gifts. The kit contains five products to cleanse, hydrate and treat your hair.
Nak Structure Complex
NAK is another Australian-grown brand that is focused on producing eco-friendly hair products and styling formulas. For those with damaged hair, the NAK Structure Complex range is one of the best holistic beauty gifts out there. This range is designed to protect your hair while restoring its health.
O&M Frizzy Logic Finishing Shine Spray
Get smooth, shiny results, while fighting frizz with O&M Frizzy Logic Finishing Shine Spray. This silky finishing spray is Australian-made and contains Original & Minterals signature oils, including organic argan and Macadamia oil. O&M products are colour safe, free from Sulphates, Parabens, MIT, Phthalates, Triclosan, Propylene Glycol and Gluten.
If you care about the environment, or your hair and beauty, it is important to focus on using eco-friendly and holistic beauty products. If your special someone is an advocate of holistic beauty products, buying the above-mentioned holistic beauty gifts would be the perfect way to sweep them off their feet this Valentine's Day. It's also a great way to show that you truly care about your other half!