We are going to look closely into two of Kevin Murphy's styling products: Killer Waves and Killer Curls. The goal is to help you understand the differences between these two products and to know when to use them.
Choosing Your Styling Products
There is an overwhelming amount of styling products in the market. Trying to sift through them all can be a challenge, if not confusing. From texture sprays, to waves, gels, and creams – almost every brand in the market offer a variety of these products!
For Kevin Murphy, the brand is especially known for its range of styling products. They have numerous options available for every hair type and hair styling needs. One such example is the new range of Killer Waves and Killer Curls products that are now available on our website.
The Killer Curls was first introduced into the market. For those who've tried this product before, the arrival of the new Killer Waves might pique your interest. What could be the difference between these two? Should you make the switch?
Killer Waves vs Killer Curls
Killer Curls is an anti-frizz curl defining creme on a leave-in formula. It is ideal for those with medium to coarse, or naturally curly and wavy hair. This product is designed to provide protection to heat styling of up to 216 C. To use the Killer Curls, spray it onto towel-dried hair. Scrunch your strands in order to activate that curling effect.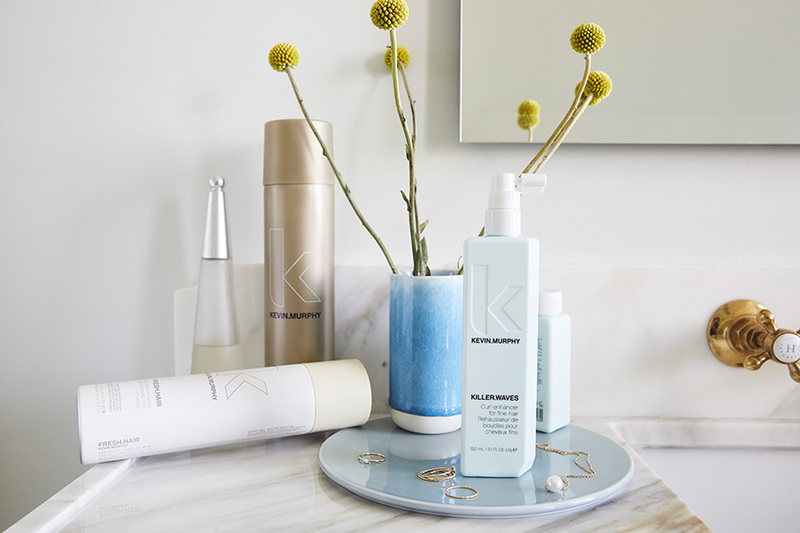 Killer Waves, on the other hand, is a weightless curl enhancer. It is ideal for those with fine hair to leave it feeling thicker. The product is designed to add definition to your waves while eliminating frizz. It is infused with baobab seed extract to promote shine and elasticity. You can use this as a standalone product or combined with other styling products for achieving wavy or curly hair. To use, simply spray onto damp hair as a pre-styling step.
When to Use Them
If you want to achieve beach waves, the Killer Waves is the ideal product for that. But when you are dealing with humid days wherein you tend to suffer from frizz, the Killer Curls could be your hair savior.
For enhancing the natural texture of your hair, either product can achieve great results.
Have you tried either the Killer Waves or Killer Curls? Which product do you prefer of the two? Let us know in the comments or check out our Instagram for more hair inspiration!