The Kevin Murphy haircare range just got a major boost! It's with the arrival of the Kevin Murphy Ever.Smooth – the brand's latest product that is a product of the founder's years of commitment to creating a spray that would condition your hair and extend style. It's finally here and we're excited to announce that we have this product on our website!
What's New with Kevin Murphy Ever.Smooth?
In this day and age of modern hairstyling, it is not uncommon to find products that have multi-acting benefits. While the benefits of using Ever.Smooth sounds like quite a claim, the secret is in the ingredients and technology behind its making.
This spray contains a new Wood Bark Complex that is developed using indigenous Australian plant extracts. This technology is the secret behind the style-extending lightweight product that delivers a smooth and silky texture that is also frizz-free. Since it comes with a lightweight formula, it leaves no residue on your hair.
But that's not enough! Kevin Murphy Ever.Smooth also reduces styling friction! Thus, you won't have to worry about causing damage to your hair as you style it. So go ahead, enjoy the fruits of your styling efforts for one extra day!
Choosing the Ingredients
True to the Kevin Murphy brand, the development process for this brand is also a product of intense research. All of the ingredients used in the formula are designed to not only condition, but also protect, and smooth the hair. They are also handpicked for their sustainable sources. These ingredients were harvested to support sustainable communities in Australia.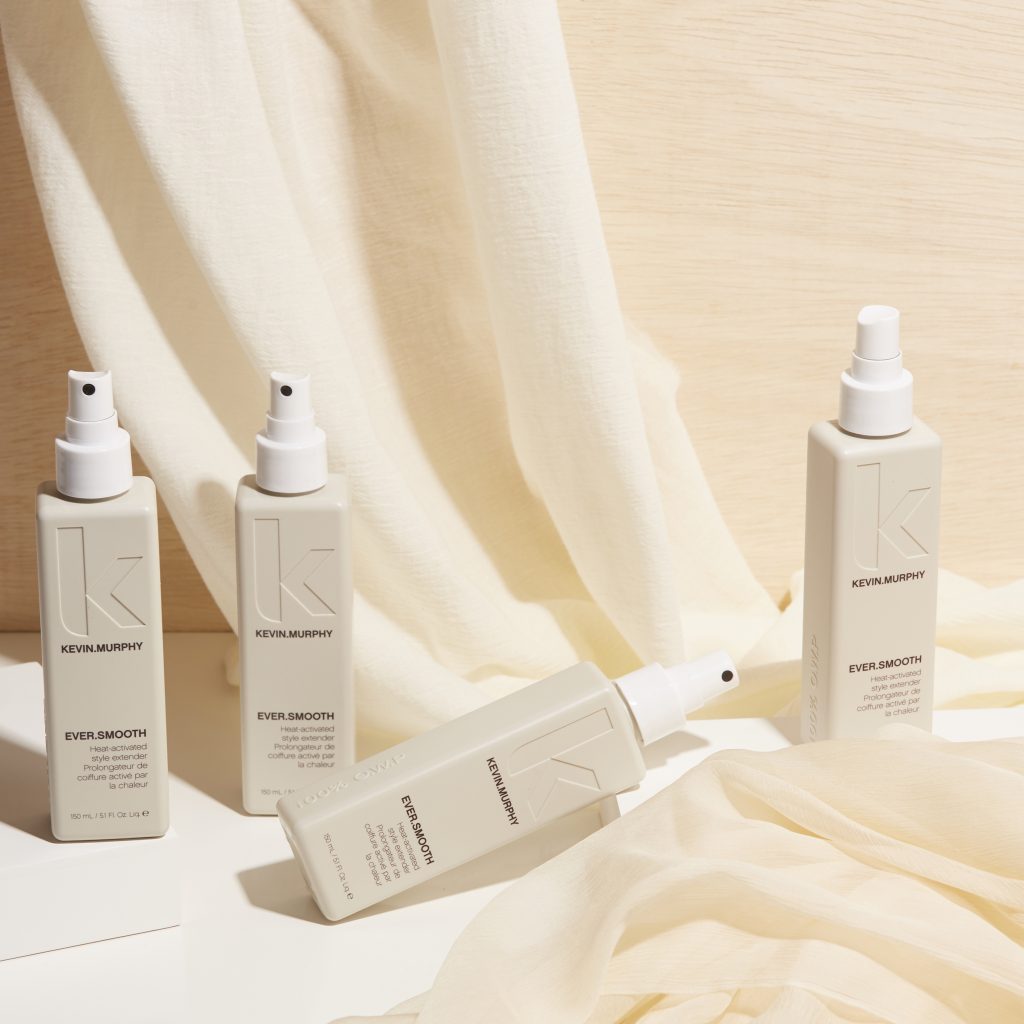 In addition, the properties contained in these ingredients were compatible with the aim of this product. These ingredients are rich in antioxidants for conditioning that is safe. This product is therefore the best blend of plant-based science and technology.
Due to the unique formulation of the Kevin Murphy Ever Smooth, it is ideal for all hair types. This product is recommended for those with soft and fine hair, frizzy hair, or textured hair – you name it. The style-extending effect of the spray is also attributed to the long chain polymers that provide a network of protection and hold over your hair.
How to Use
Once you spray this product onto your hair, it is distributed evenly and is activated by heat. In the process, a hydrophobic shield forms over your strand to enhance the appearance of every strand. At the same time, it locks in moisture while repelling moisture from the atmosphere so as to prevent frizz.
This spray isn't like most other styling products out there that are oil-based. Hence, it won't leave your hair flat, lifeless, and dull. It has an antistatic property that will never weigh down your hair but rather improves your hair's appearance over time.
It is the perfect partner for your blow-drying routine!
Will you give the Kevin Murphy Ever.Smooth a try? If you've already purchased it, be sure to tag us #myhaircarebeauty on Instagram so we can share your style!