If you live in an urban landscape, such as the big city, it is inevitable that your hair and scalp will be exposed to harsh environmental elements such as pollution, smog, traffic, and a few other environmental stressors. While these might seem irrelevant, they can cause minor damage to your scalp and hair that adds up over time. Make sure you know how to protect scalp from such damage and ensure the health of your hair.
How Does Pollution Damage Scalp and Hair?
Bad news: Pollution can cause harmful effects on your scalp and hair health. As much as the pollution in the air can be one of your skin's worst enemies, the same is true for your scalp and hair. There are more research studies available nowadays to support this claim so it isn't something that you can take lightly.
The presence of particulate matter such as dust, smog, soot, and grime are too small for the naked eye to see. And yet, they can accumulate on your scalp and hair to cause irritation over time until it causes damage.
The damage to your scalp and hair can be manifested in a number of ways. One of the most common manifestations of damage to your scalp is dryness. When your scalp is dry, it can cause flaking and dandruff. Poor scalp health can also impact the health of your hair. As a result, your hair tends to break easily. You can suffer from hair fall or damaged strands that are weak.
Since pollution is a significant problem today, especially when you live in an urban landscape, damage is inevitable. What you can do is to find ways to protect scalp and hair in order to prevent damage from happening, or to reverse the signs of damage (if it has already happened).
Tips to Protect Scalp and Hair from Pollution
There are a few steps you can take to protect scalp and promote healthy hair.
Switch to products designed to protect scalp and hair.
As is the case with skincare, focus on hair products that can protect scalp and hair. It is important to emphasise the need to choose specially formulated products because they are equipped with ingredients that can remove and/or repel damage caused by pollutants in an urban environment. The Semi Di Lino Scalp range from Alfaparf Milano is one such example. This range consists of products that belong to the Rebalance, Renew, and Relief line to address specific scalp and hair care issues.
2. Switch your styling products.
When it comes to styling your hair, the use of thickening creams, gels, and mousses might be a part of your regular styling routine. But if you live in the big city or any highly polluted areas, you should aim to minimise their use and switch to lightweight multi-tasking products so you use less products on your hair.
3. Choose shampoo that nourish and hydrate your scalp.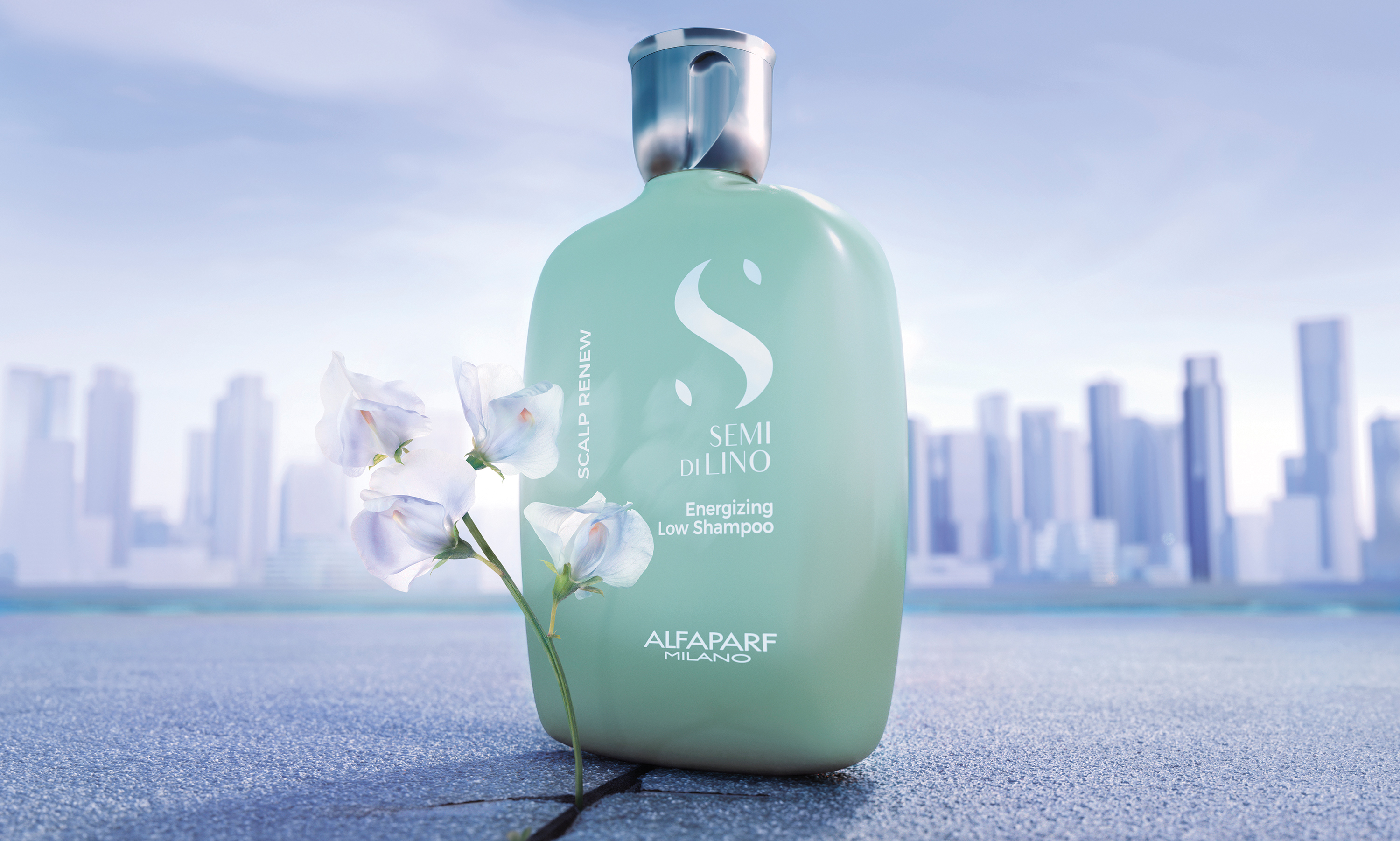 Exposure to pollutants in the air can cause dryness to your scalp. When you shampoo on a daily basis, it can speed up the process of drying your scalp. To prevent this from happening, you can either minimise your use of shampoo. But if you HAVE to wash your hair daily, use a shampoo that is designed to nourish your scalp. It is also recommended that you use the shampoo on the roots only so you won't dry the ends. The right shampoo for your scalp and rebalance it so it is not dry or feels too heavy.
Are you looking for a product to protect scalp from damage? While it might be something that you overlook as part of your hair care regimen, you need to begin with scalp care. With a healthy scalp, you can expect healthy hair, as well.
Have you got any questions about proper scalp care? Are you looking for products to protect scalp from damage? You can send your inquiries to advice@myhaircare.com.au or follow us on Facebook for more hair tips!