So, are you feeling stuck at home? Worry no more – use this time to enjoy some self-care. It is also the perfect opportunity to enjoy that slow approach to your days. We've recently added Peggy Sue to our website and we have the best products that you can use for the ultimate pamper sesh you deserve.
Why is Self-Care with Peggy Sue Important?
Peggy Sue is another Australian-made brand that we are proud to offer at My Hair Care & Beauty. This brand is based in the South Coast of New South Wales and was founded by two inspiring women – Shanah and Alysha. Both married with kids, these women know first-hand how busy life can get. When you've got so much on your plate, it is easy to neglect self-care as you put everyone else's needs first, such as your family.
When developing the products available at Peggy Sue, both Shanah and Alysha envisioned bringing meaningful moments into your daily life with self-care. For some time now, self-care is often viewed as a form of vanity or being selfish. But the reality could not be farther from that. If you have kids, self-care is even more important. As the adage says, "you can't pour from an empty cup!" The more you take care of yourself, the better able you can care for your loved ones.
At Peggy Sue, you can get access to organic, natural, and sustainable products that allow you to stop and recenter yourself. Through all of the stresses in life, it is beneficial to use products that not only nourish your skin and body, but your mind and overall well-being, as well.
Peggy Sue represents all that the brand's mission is about. It is developed by women for women.
Learn more about Peggy Sue via this link!
Step 1. Cleanse!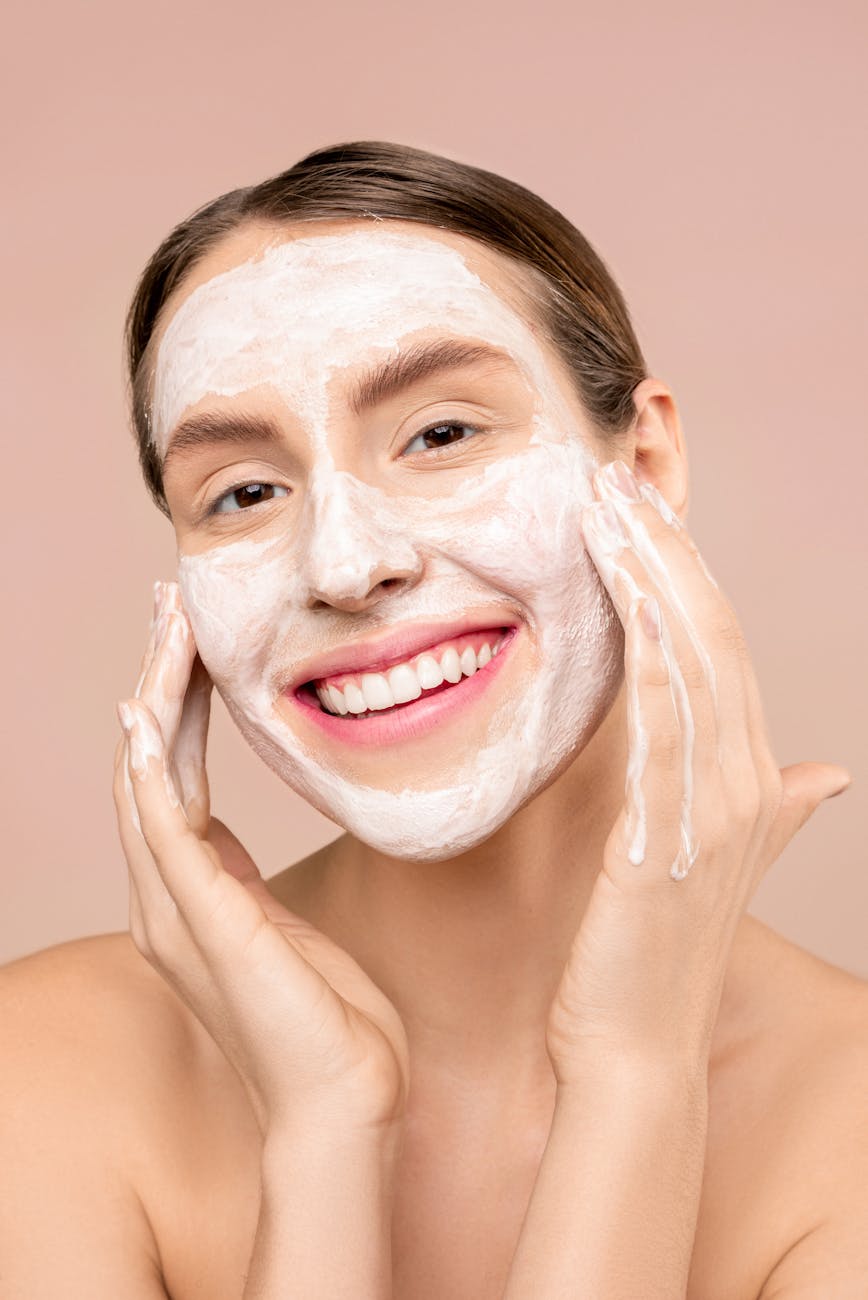 Cleansing is an integral part of any skincare routine. It is an easy step to incorporate to your moment of self-care, too!
But unlike your regular cleansing step, deliberately slow down this process. Instead of quickly cleansing your face for 10 seconds, try to slow it down and enjoy the process. Feel the lather on your skin and rub the cleanser onto your face using a circular motion for 1 or 2 minutes. This will give the cleanser enough time to work on your skin and maximise the full potential of its ingredients.
While you're cleansing, use this as an opportunity to relax your mind. Immerse in the relaxing yet gentle massage you're currently having on your face. When satisfied, use lukewarm water to wash the cleanser off of your face. Don't forget to couple that with your favourite moisturiser!
For a good cleanse, this is what we recommend.
Step 2: Milk Bath
A nice and relaxing bath is the perfect end to any day. And it is definitely one of the ways to pamper yourself – we can guarantee that!
The right milk bath formula will leave you feeling luxurious and pampered – it's like a warm tea on a rainy day! You can also select a milk bath with a delicious scent so your skin feels smooth and silky while smelling divine. Don't forget to turn on your favourite music or enjoy a glass of wine for a therapeutic me-time!
However it is you choose to enjoy your milk bath, we can guarantee that you'll enjoy every minute of your me-time when you incorporate these to your relaxing bath routine.
Step 3: Expand your nighttime routine!
Take care of your skin even while you sleep. It's possible when you put more thought into your nighttime skincare routine. There are plenty of products from Peggy Sue to choose from to treat your skin to a luxurious treatment before you hit the bed. As an added incentive, you get to wake up to skin that GLOWS.
Since you have some extra time at home, now is the perfect time to experiment with layering nighttime skincare products. This will not only boost your skin but also create a more meaningful skincare routine.
Below are some of the best products you can play with at nighttime for that luxurious treatment while you sleep.
What other self-care methods do you incorporate to your daily routine? How do you pamper yourself mentally and physically? Feel free to share your thoughts on our Instagram page or check out Peggy Sue on our website!