Welcome back to Part 3 of our Spring Clean Your Skincare Routine series, and this time we're talking about the benefits of moisturisers, eye creams, and SPF to restoring dull, dry skin from winter. A common mistake that a lot of us make when it comes to updating the skincare routine for spring is to toss out the moisturiser. Exposure to the sun can dehydrate your skin, too, which makes moisturising an essential part of your skin routine.
Instead of tossing out your moisturisers, opt for lightweight formulas instead. This will allow easier absorption of the moisturising agents on your skin to keep it supple and looking fresh! At the same time, it won't leave any greasy residue on your skin.
Moisturise & Protect
Give your skin a spring awakening when you incorporate a good moisturiser for this new season. A lighter and brighter moisturiser provides the ideal base to maintain the natural glow of your skin, which makes it easier to enhance your natural complexion.
Nourish and protect your skin this spring with these highly recommended moisturisers!
A beautiful organic blend that welcomes you into the day. It not only hydrates the skin, but boosts antioxidant levels and fights free radical damage. It works continually to keep skin hydrated, and nourished throughout the day.
Symbolic of the Liquid Gold range, Glycolic Acid (5%) gently dissolves dead cell buildup on the surface of the skin whilst increasing epidermal hydration, improving skin texture and reducing the visible appearance of hyperpigmentation.
Intense moisture-locking cream infused with age-defying antioxidants of Northern peony, linseed and hyaluronic acid. Hydrates, replenishes and calms dehydrated and stressed skin to restore youthful radiance.
Using avocado extract this clinically proven day cream is specifically formulated to balance an oily T-zone and control oil production, while soothing skin and reducing redness.
Ultra-nourishing moisturiser restores lipid balance to dry, depleted skin for optimal barrier performance. This intensive moisturiser locks in hydration to help enhance the skin's moisture content and reduce the appearance of fine lines.
This ultra rich, ultra-hydrating Redensifying Cream, concentrated in Marine Replenishment Complex and Pro-Vitamin B5, restructures, redensifies and resculpts the face, helping correct and prevent imperfections and dark spots.
While you were sleeping…
Overnight moisturisers are also an integral part to help restore your skin this spring. Make the most of your sleep when you add these to your nighttime skincare regime.
A nourishing night treatment to comfort and soothe skin. This fast-absorbing, nutrient-rich night-time essential helps to protect, nourish, and hydrate skin while you sleep. Made with 100% Natural Mango Butter and oils of Lavender, Lemon & Bergamot.
asap anti-ageing night cream is an intensive skin refining night treatment, uses AHAs to loosen the build-up of dead skin cells, reducing the appearance of premature ageing and promoting a healthier more radiant complexion.
Revitalizing treatment gel-cream transforms skin overnight by optimizing nighttime skin recovery. Tamarind Seed Extract creates a nourishing cocoon of comfort for softer, more hydrated skin while encapsulated, motion-activated French Lavender Essential Oilwork all night to promote deep, restful sleep for healthier-looking skin by morning.
Eye Care Edit
Eyes are the windows to the soul, as the adage says. But lackof sleep, stres, and environmental pollutants can distort the natural beauty of your eyes. Not to mention that wrinkles and fine lines can make you look aged.
Proper eye care must be given priority this spring. In fact, the sooner you car for the skin around the eyes, the better able you can prevent the appearanceof fine lines, wrikles, and crow's feet. The use of eye creams is recommended even before you see wrinkles appear.
Remember: the skin around the eyes are 10 times thinner than the rest of your face. Using the right product can stop the signs of aging on its tracks. The goal is to enhance the elasticity of the skin and to increase blood circulation to the area.
Do you suffer from tired, dark circles around your eyes or are in fear of dreaded crows feet?
Fear no more! Here are our top eye creams & serums to help soothe and hydrate the skin around your eyes whle minimising those pesky fine links and wrinkles.
This powerful new periocular treatment marries the world renowned "Liquid Gold Effect" on static wrinkle depth, hyperpigmentation and skin roughness. Liquid Gold Firming Eye Cream is the ultimate topical dermal corrector for the eye area with quadruple peptide technology, next generation Lime Pearl AHA's, multiple skin brighteners and illuminating diamond particles for the ultimate soft focus 'photo finish'.
Reservatrol and Grapeseed oil work together in this lightweight eye cream to improve the elasticity of the delicate skin around the eyes, reduce the appearance of wrinkles and fine lines and helps to reduce dark circles and puffiness.
Peggy Sue Organic Eye Cream is an essential treat for the delicate under-eye area. It contains a fusion of natural oils & extracts including Cucumber Oil + vitamin E which works to soothe and reduce puffiness, while Coffee oil + Native Lemon Aspen works to strengthen capillary walls, which assists in reducing dark circles & fine lines around the eye area. Peggy Sue's Intensive Eye Cream will leave your skin feeling bright, youthful and rejuvenated.
Get up to 3 times more brightening with Dermalogica Biolumin-C Eye Serum. Experience visibly brighter skin after 1 application.
Supercharged Vitamin C eye serum outsmarts visible premature skin aging caused by daily eye movements and environmental stress. This lightweight serum delivers a highly-bioavailable Vitamin C complex to the skin around the eyes to dramatically brighten and visibly firm.
Protect the vulnerable and delicate skin around your eyes with the emollient and antioxidant rich supreme eye cream. Rejuvenate dehydrated skin, fine lines and sagging while restoring a more radiant, and youthful appearance.
Luxuriously soft and voluptuous in texture, coconut oil, vitamin e, lanolin, squalane, sodium hyaluronate and murumuru butter obtained from plant seeds of the murumuru tree native to the amazon rainforest, assist in maintaining the moisture and elasticity of the entire eye contour. Carefully formulated and paraben and fragrance free for those with sensitive skin, it's time to look in the mirror and see your best reflection yet.
A lifting and perfecting serum uniquely designed to be applied to lash level and over the entire eyelid to combat dark circles, dark shadows, puffiness, hooded lids and fine lines. Natural flower acids from Hibiscus petals smooth and brighten the skin whilst Hyaluronic Acid and Tetrapeptides lift and plump the eye contour. Precise on the spot application is provided by the cool-touch ceramic applicator wand, which instantly tightens, refreshes and relieves fatigue.
Formulated to help rejuvenate and revitalize the delicate skin around the eye area. Lightweight and quick-absorbing, this rich serum helps to hydrate and brighten, preserving youthful-looking skin.
Rejuvenating serum containing high levels of vitamin C to diminish fine lines, pigmentation and redness. Can also be used on the face and body.Bk serum contains high levels of vitamin C to diminish fine lines and firm delicate skin.
SPF Edit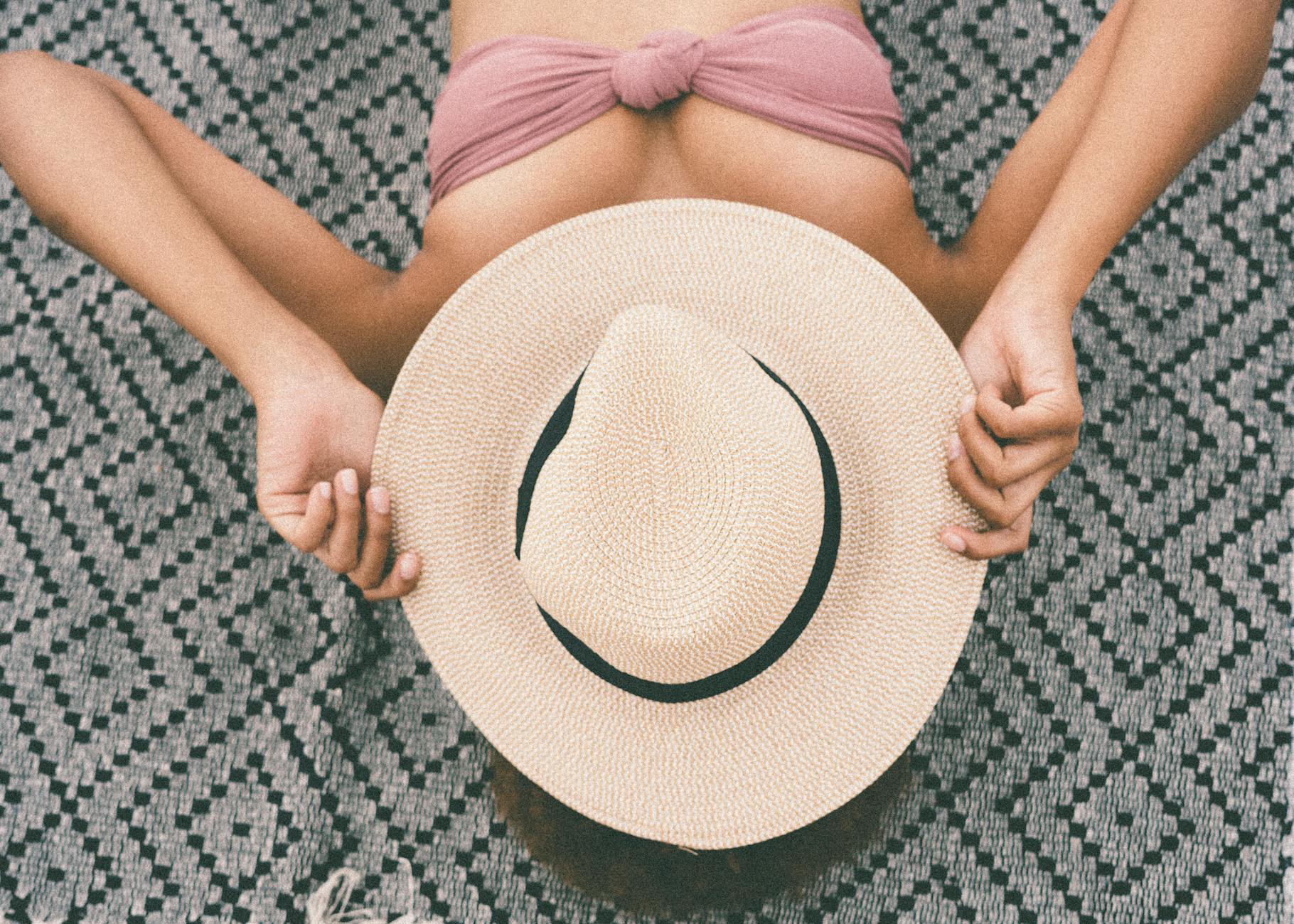 Protect your gorgeous skin…even when indoors!
It is easy to let your guard down when you're on vacation or outdoors enjoying the beach or pool. However, sunscreen or SPF products are a must! You'll need to splash on the SPF to protect your skin. It serves as a barrier of protection against the damaging rays of the sun.
But sunscreen and the use of SPF isn't just for when you're out and about. In these times when you're isolating at home, you still need sunscreen!
There is a common misconception that just because you're indoors that you are safe from the harmful UV rays of the sun. In fact, SPF products won't be necessary at all. WRONG!
While standard glass windows are able to block the sun's UVB rays, it cannot block the UVA rays.
What does this mean?
UVA rays have the ability to penetrate deeper into your skin – which means them a more serious threat than UVB rays! In fact, UVA rays are the main culprit to photo-aging – a condition that is characterised by the appearance of dark spots on the skin, as well as that leathery texture on your skin. \U
UVA rays have the ability to penetrate through most glass windows and can even put you at risk for developing skin cancer. So, don't be complacent just because you are staying indoors most of the time. You are at risk for cancer or skin aging!
Discover the best SPF products to protect your skin from sun damage…
This broad-spectrum SPF 50+ moisturiser protects against harsh UVA/UVB rays and future proofs against photo ageing. Non-greasy and non-whitening, Protection Plus Daily SPF50+ nourishes and hydrates the skin while fighting environmental aggressors.
asap Moisturising Daily Defence SPF50+ protects the skin from harmful and prematurely ageing UVA/UVB rays. Contains Zinc-Oxide for broad spectrum physical protection, Hyaluronic Acid to increase skin hydration and help reduce the appearance of fine lines and wrinkles, while Niacinamide works to help prevent pigmentation and promote elasticity.
Invisible, weightless defense that blends easily on skin, featuring ultra-sheer Zinc Oxide. Say goodbye to thick, white residue with this physical SPF formula that provides added blue light protection and helps soothe away the effects of environmental aggressors.
Add a little tint…
This anti-pollution CC cream corrects all skin tone imperfections, including dullness, redness, sallowness and dark spots. It will shield your skin from urban pollutants to protect skin microbiome, prevent clogged pores and inflammation.
With broad spectrum UVA/UVB sunscreen and deeply hydrating hyaluronic acid, CITY CC is a must-have for every urban dweller.
Lightly-tinted hydrating treatment provides an all-day sheer wash of colour, while Broad Spectrum sunscreens shield against damaging UV rays.
This sheer tint helps improve skin texture and reduce the appearance of fine dehydration lines. Available in light, medium and dark tints.
Missed the Part and Part 2 of the spring clean your skincare series? Be sure to check here and here to find out what these other step are. Follow us on Facebook or Instagram to check out what's new!