Buying holiday gifts for men can sometimes be a puzzle. However, it shouldn't be. You can select from this list of the top 5 clippers and trimmers in the next edition of our holiday gift guide series. You can take ideas to give a gift that the men in your life will not only appreciate, but items that they will actually want to use.
Top 5 Clippers & Trimmers in the Market
Before you search for the top 5 clippers and trimmers in the market, you need to know the difference between a clipper and trimmer first. The difference between the two lies in their usage although they are closely related. The main difference lies in the size of the blade and length as they serve two distinct purposes. The clipper is used to cut long hair short. It typically comes with various attachments to adjust the length and cut of your hair as desired.
On the other hand, trimmers come with thinner blades. It is designed to work on the smaller details of hair such as your beard, or for creating details on a specific haircut.
Wahl Designer Clipper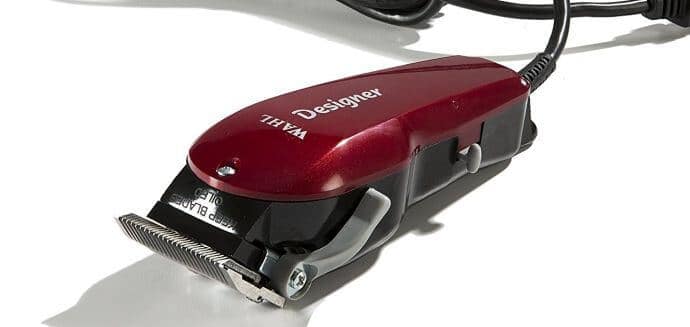 When it comes to the topic of top 5 clippers and trimmers, Wahl Designer Clip is a leading choice for professionals and salons. This product is manufactured in the US and is made with premium blades designed for precision cutting and trimming. This product is also easy to use; hence, you can ensure smooth and great results all the time. In addition to the quality assurance that Wahl has to offer, it is backed with a 2-year warranty. You will get a comb, oil, and blade guards 1-4 when you purchase this product.
Wahl Close Cut Pro Ultra-Close Haircutting Kit
This is a complete kit consisting of all the trimming and grooming essentials you could imagine. The Wahl Close Pro is considered as the best head shaving clipper available today. It is also made with high-precision and high-carbon steel blade to ensure long lasting and quality results with each shave and trim. It is ideal for beard trimming or touch-ups.
Turbo Taper 7000 Cordless Clipper
The Turbo Taper Cordless Clipper is one of the top 5 clippers and trimmers in the market known for its extremely powerful yet quiet rotary motor. It is also made with professional-grade stainless steel and ceramic blades to ensure precision cutting every single time. You have the option of cord or cordless operation for more flexibility.
Wahl Comfort Grip
Do you need to cut your own hair at home? Wahl Comfort Grip is one of the top 5 clippers in the market to help you achieve that. It also comes with a clipper feature to provide taper control when cutting. This clipper is also designed to cut at different angles for more control and precise cutting. Finally, the blades are designed to stay sharper for longer and is backed by a 2-year warranty.
Babyliss Pro Volare X2 FX811 Clipper
Powered by the legend behind Ferrari, the Volare X2 uses an ultra-efficient MaxLife Pro motor designed and built for BaBylissPRO in collaboration with Ferrari engineers. Many experts claim that this is the finest professional clipper in the market.
Are you looking for more gift guides for the holidays? Check out our top 5 recommendations on curling irons, hair dryers, and hair straighteners.