A range of vegan haircare products has called My Hair Care & Beauty home. We're thrilled to welcome another cruelty-free and eco-conscious brand as we try to bring awareness to sustainability and give more choices to our customers. Whether you strongly advocate eco-friendly hair care products or you are just looking to make a switch to natural haircare, WeDo is the brand for you.
Meet WeDo: Brand Story
WeDo is a professional haircare brand with an eco-ethical commitment. This brand prides itself in offering a variety of haircare products that are suited for a sustainable lifestyle. It was developed by a group of people within Wella Company that shared a common passion for sustainability. They came together and built a company that challenged the traditional way of manufacturing and developing haircare products that relied on synthetic ingredients. They are pushing for positive change in the way consumers think and choose haircare products with a focus on cruelty-free and natural options.
WeDo is a product of that shared passion and commitment. This natural haircare brand is a product of scientists and hairdressers who have come together to design eco-ethical products.
Advocacy for Positive Change
The commitment of WeDo as a brand does not end in bringing natural and vegan haircare products to consumers. They are hoping to spark a deeper change that goes beyond haircare and beauty. WeDo is a brand that is forged out of the love for the environment and the desire to preserve it.
For this reason, WeDo was established as a company together with Plastic Bank – an international organisation that advocates against pollution derived from plastic waste. As part of WeDo's commitment to the environment, they will collect 8 plastic bottles/waste from the environment for every one WeDo product sold in the market.
In addition to that, WeDo products are bottled and packaged of 94% recyclable materials and plastic. The bottles are, therefore, 100% recyclable. It simultaneously works on reducing environmental waste while minimising its own environmental impact.
What Are the WeDo Ingredients?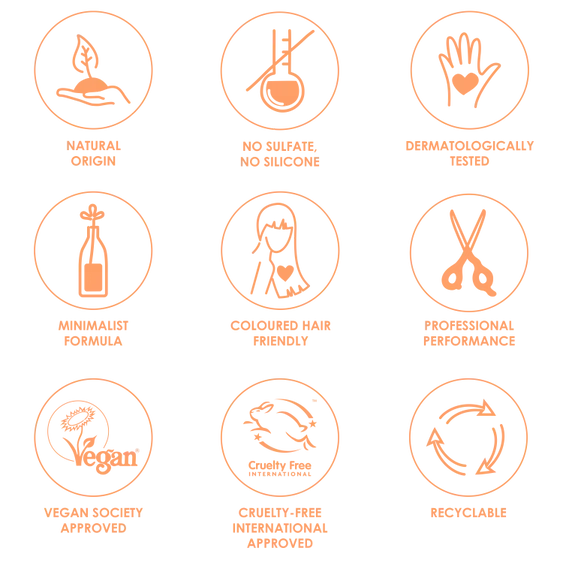 Aside from reducing plastic waste in the environment, WeDo stands out because of its choice of ingredients. WeDo is a natural and vegan haircare brand and is certified by the Vegan Society and Cruelty-Free International. There are several ingredients that are used in creating the formulations for the products from this brand to ensure effective results that don't cause harm to the user or the environment.
Here is the list of ingredients that are used in WeDo products:
Bamboo Leaf Water
Rooibos
Murumuru
Cupuacu
Macadamia
Argan Oil
Red Clay
Cassava Root
Green Clay
Olive Oil
WeDo Products You'll Love
Are you ready to add vegan and cruelty-free products to your haircare routine? Check out a few of the products from the brand that we currently stock.
What is your go-to vegan and natural haircare brand? Comment your favourites below! If you love discovering natural haircare brands, be sure to check out WeDo on our website.